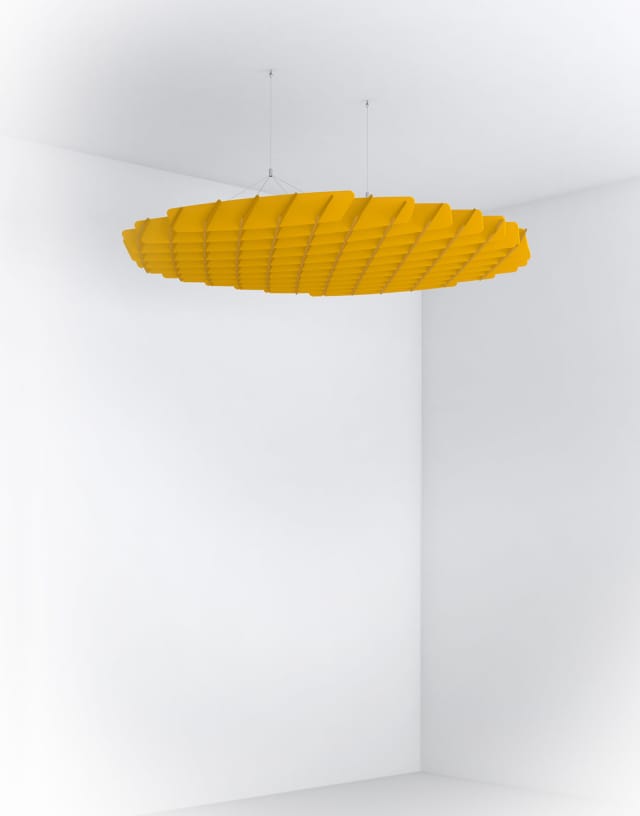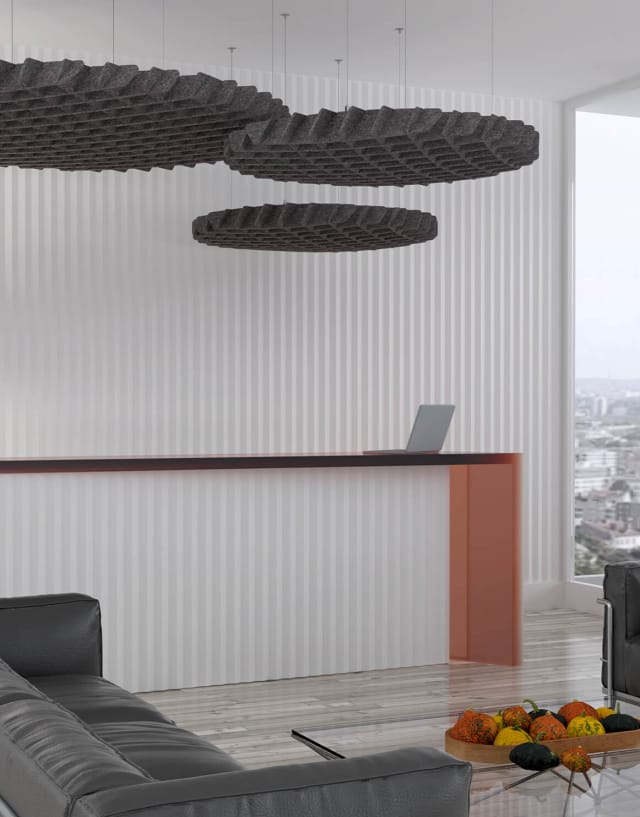 Clario

Cloud Circle

Our award-winning and NRC-rated Clario ceiling baffle, now as a circular, suspended solution. Available in two sizes, with tapered edges for a refined look.
Create your Signature
Clario Cloud Circle
What you get

One 48" (1220 mm) or 72" (1829 mm) circular Clario Cloud ceiling feature. Each cloud is supplied with suspension cables and anchors for wood or concrete substrates.

Material Choices

Sola Felt

Design Choice

— Cloud diameter
— Sola Felt color

Product Features

— Clario Cloud has an NRC rating of .75 (Alpha W .65 MH)
— Made of 3/8" (9.5 mm) Sola Felt offered in 14 colors
— Each cloud is factory assembled and shipped ready for installation

Lead Time

Two-weeks (not including transit time)
Use this product's 14 color Sola Felt palette to create a sound absorbing ceiling that will have the room looking up.
Choose Color


Create Comfort

Made using our PET technology and 50% post-consumer recycled material, Sola Felt is available in 14 colors.

Sola Felt
Product Details
Features and Hardware
Small Size

48" (1220 mm) x 48" (1220 mm)

Large Size

72" (1829 mm) x 72" (1829 mm)

Ships Pre-Assembled

Factory assembled and ships ready for installation

Cable Suspension

Suspend via anchors in concrete or wood substrate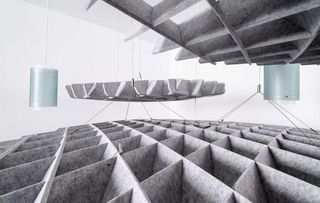 In the picture
Clario
Cloud Circles
Material  |  Sola Felt
Color  |  Nickel
Size  |  Small x2, Large 

Download Image
Baffling Beauty
Achieve Acoustic Clarity with Clario
Visually stunning, highly functional Sola Felt ceiling baffles that will make your overhead space stand out.
Learn more
Other Products you might like