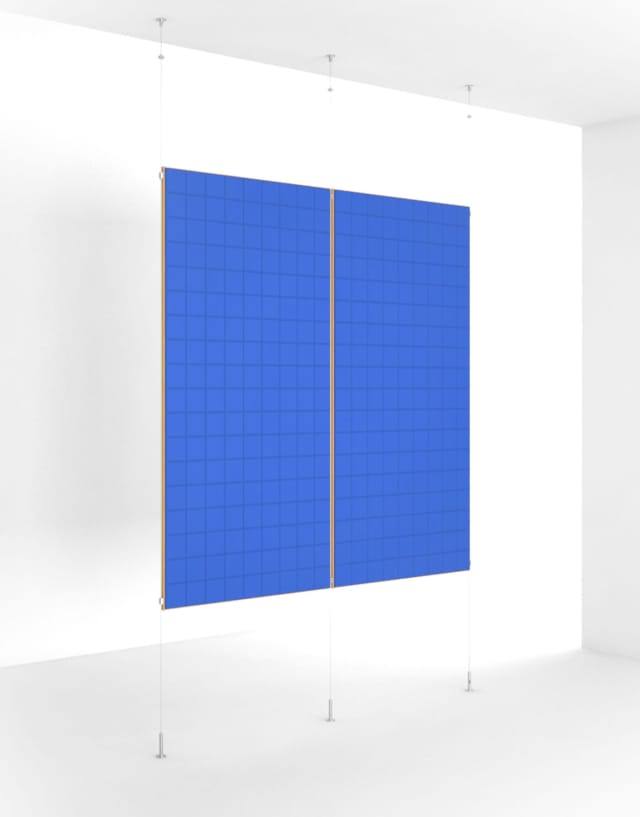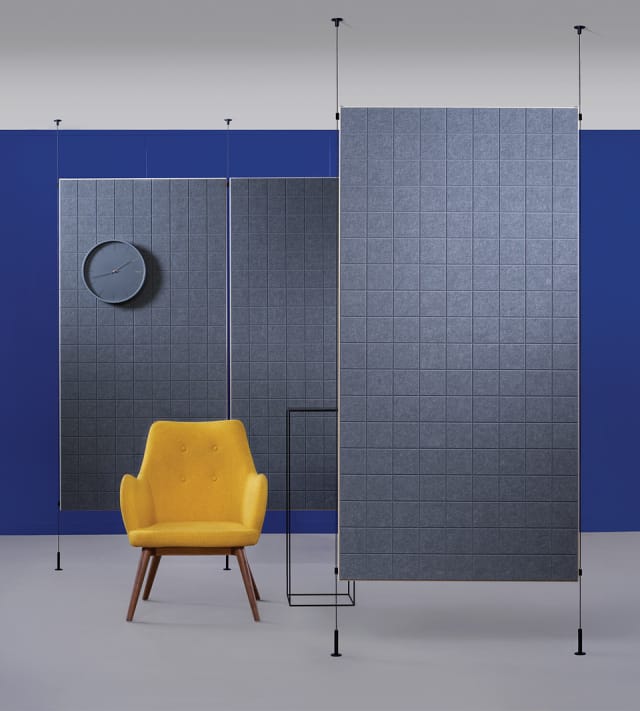 200.51
Divy

Partition

Hang these rigid, lightweight, geometry induced Sola Felt patterns to transform space and control sound.
Create your Signature
Divy Partition
What you get

One 36.375" x 72.375" (924mm x 1838mm) Divy partition featuring a birch frame and a patterned Sola Felt panel.

Material Choices

Sola Felt

Design Choice

— Sola Felt color and pattern
— Stainless or Black Oxide hardware finish

Product Features

— NRC rating of .75 (Alpha W .70H)
— Carries a Class A fire rating (US only)
— One 36.375" x 72.375" (924mm x 1838mm) Divy panel is the smallest unit. For wider applications, additional panels will be added
— Maximum ceiling height of 174" (4420mm)
— Easy to install
— Available in 14 standard Sola Felt Colors

Lead Time

Two weeks (not including transit time)
Explore the versatility and visual impact of these easy to install partitions that bring a quiet elegance to their projects.
Change Geometry


with 5 Pattern Options
A grouping of closely fitting geometric shapes make up the five pattern options available in the Divy collection. From subtle to complex, there's a pattern for every space.
Plane

Margin

Vim

Net

Quint
Choose Color


Create Comfort

Made using our PET technology and 50% post-consumer recycled material, Sola Felt is available in 14 colors.

Sola Felt
Hardware
The Finer Touches
Details That Matter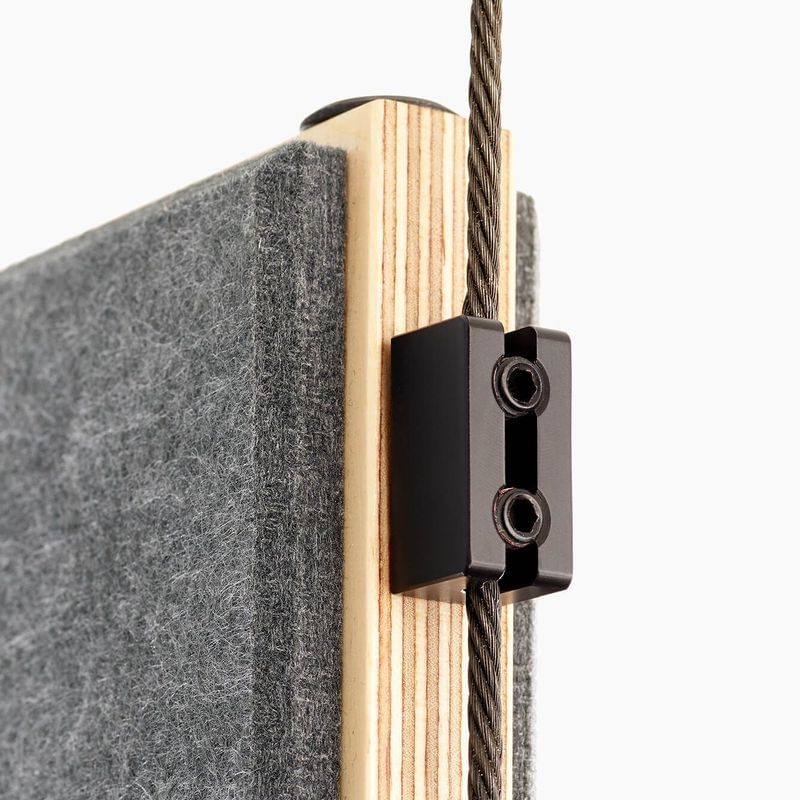 The Divy system comes with custom engineered hardware for both single and multi-panel installations. Available in Stainless Steel or Black Oxide finishes.

Product details
Features and Hardware
Dimensions

Min 36.375" x 72.375" (924mm x 1838mm)

Cable Tensioner

Smooth Side Fastener

Cable Coupler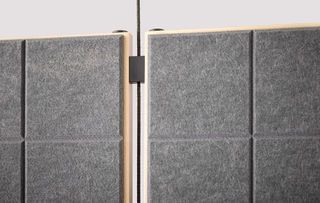 In the picture
Divy
Partition
Material  |  Sola Felt
Color  |  Mineral
Pattern  |  Net
Hardware  |  Black Oxide
Download Image
Turn Down Sound
Explore Divy Products
Customize this collection of partitions and baffles with your choice of color and pattern.
Learn more
Other Products you might like