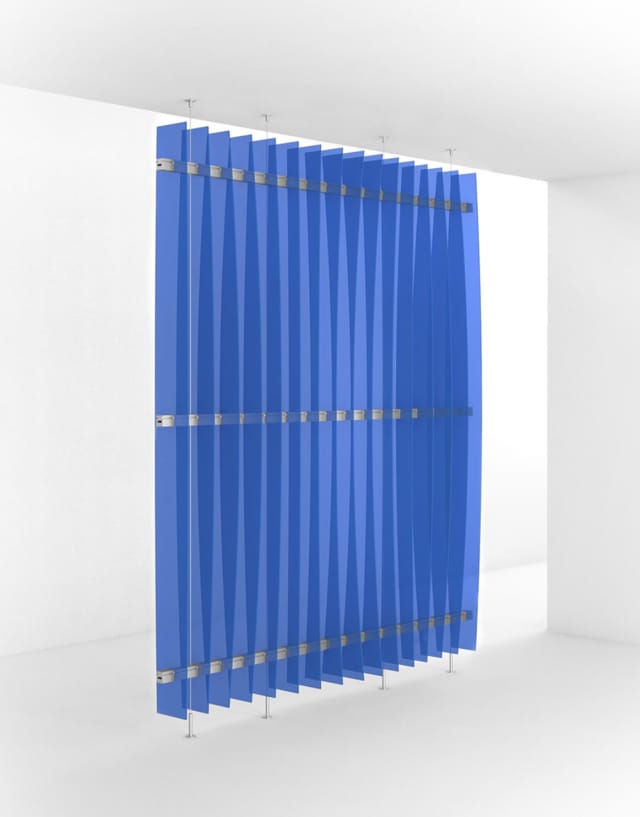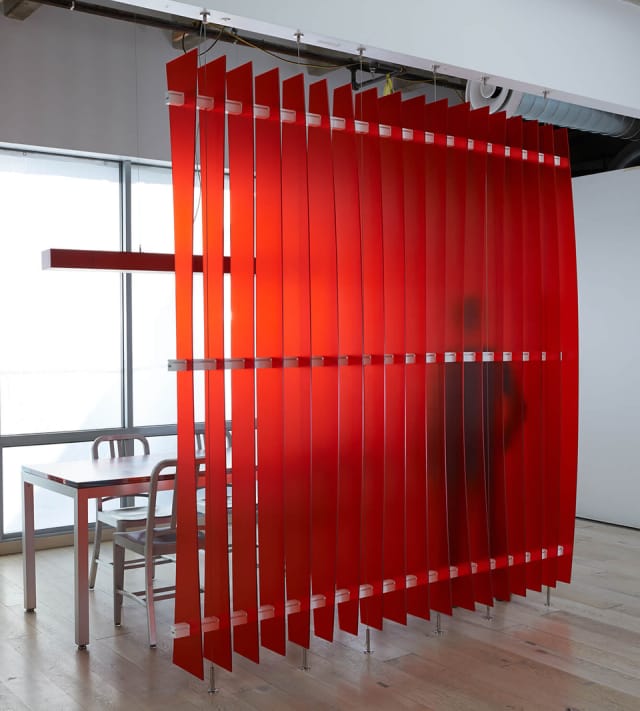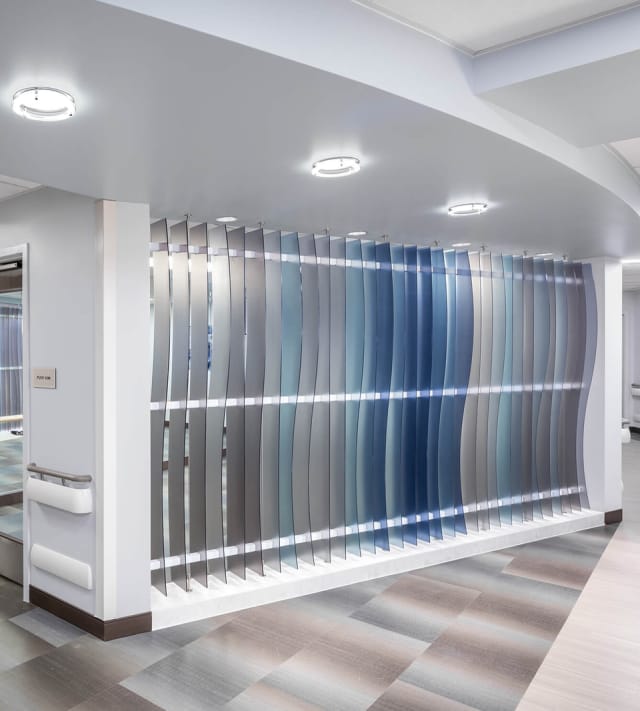 200.37
Edge

Modular Partition

Louvered, repeating segments hang to create visual impact, put the hush on sound, and divide space in a beautiful way.
Create your Signature
Edge Modular Partition
What you get

Edge partition modules are 96" tall × 42" wide (2440mm × 1070mm) and come standard with eight fins.

Material Choices

Varia
Sola Felt

Design Choice

— Choose from 9 patterns
— Material color and pattern options

Product Features

— NRC rating of .55 (Alpha W .60) when specified in 3form Sola Felt
— Easy to install
— Modules can endlessly repeat at 42" (1070mm) wide increments

Lead Time

Three weeks (not including transit time)
You'll love the design possibilities of this diverse product that can be created with Sola Felt or Varia Ecoresin.
Change Geometry


with 9 Pattern Options
Choose from nine undulating patterns to create dynamic designs in your space. Designed to look the same as the edge wall and ceiling, but in a two-sided format.
Uniform

Fan

Stepped

Contour

Jagged

Diagonal

Arc

Hourglass

Angle
Choose Color


Create Comfort

Made using our PET technology and 50% post-consumer recycled material, Sola Felt is available in 14 colors.

Sola Felt
Material
Varia
Dynamic Translucency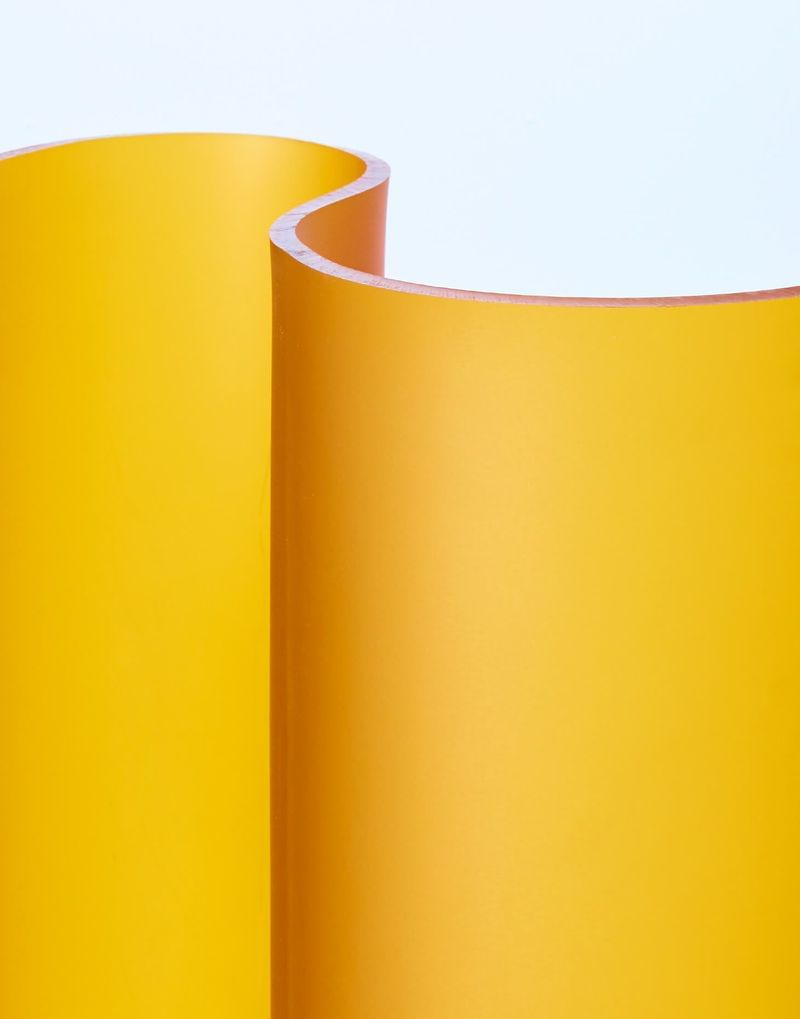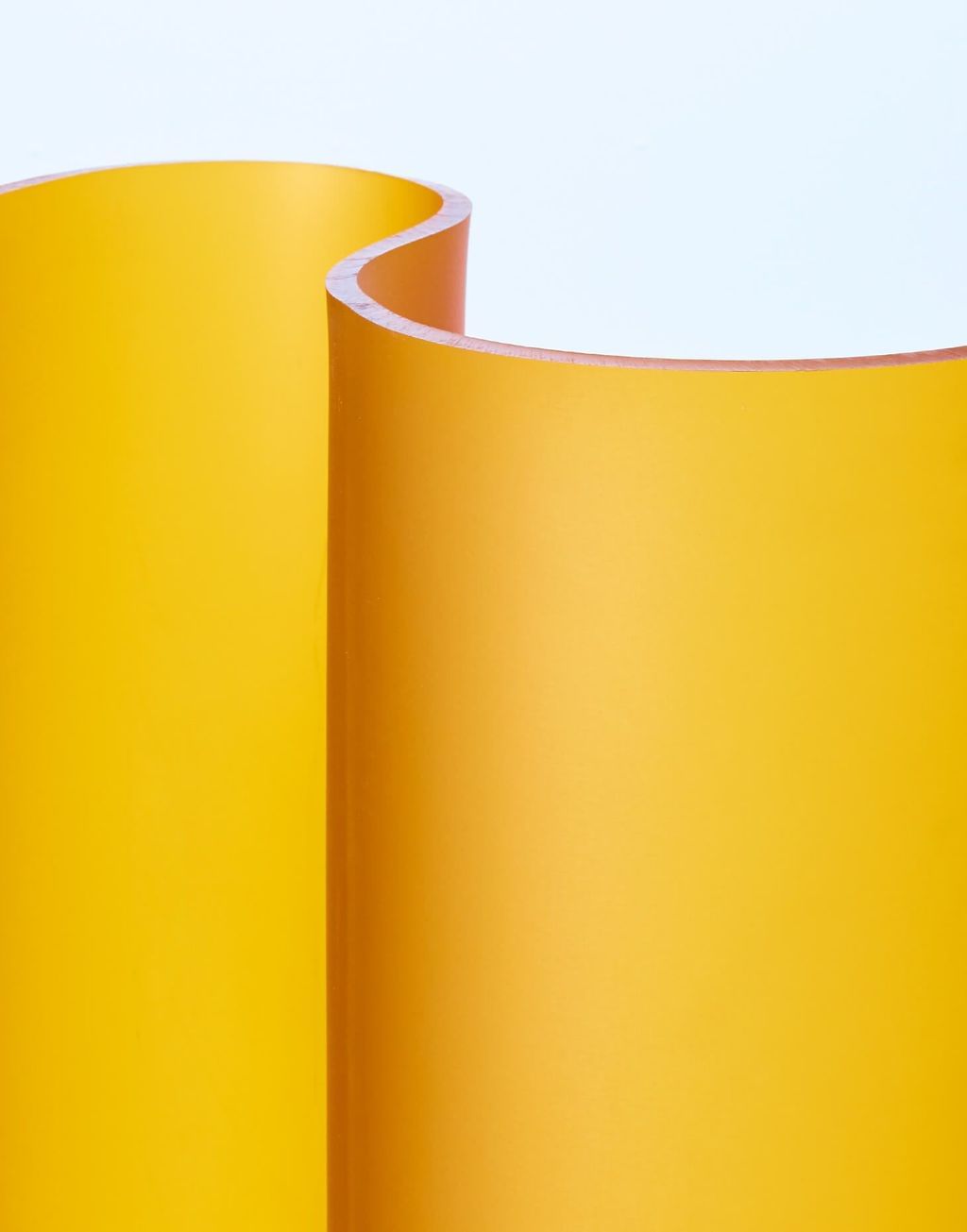 Our translucent Varia can be left clear, colored with a range of timeless options, or add patterns to make a unique statement.
Product details
Features and Hardware
Cable Tensioner

Edge Rail

Configuration

Straight with the option to add panels
Absorptive Fins
Explore the Edge Collection
Divide and guide space, or create ceiling or wall features with your own unique design.
Learn more
Other Products you might like