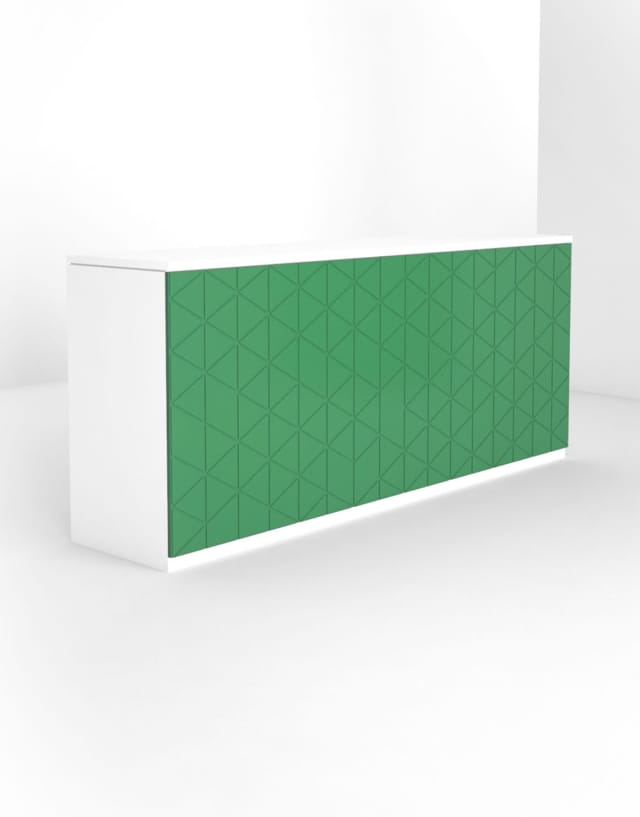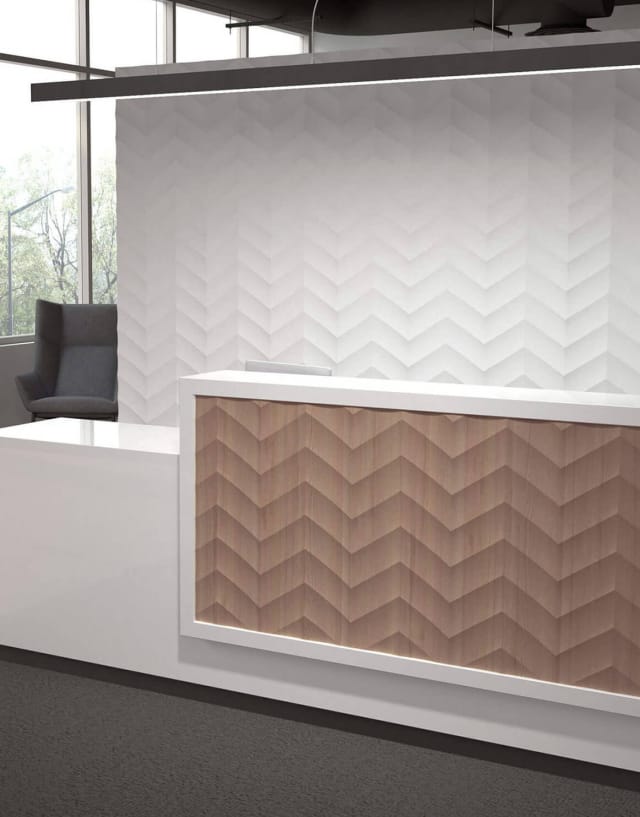 600.20
Profile

Front Inset Reception Desk

Our popular reception desk solution with an inset Profile panel for an added element of sophistication, texture, and pattern you can customize to compliment your project needs.
Create your Signature
Profile Front Inset Reception Desk
What you get

A front inset Profile design to install with existing millwork.

Design Choice

Minimum size of 48" x 96" (1220mm x 2440mm) with no maximum size
Choose a Standard, Merino Felt, Wood, Ready to Paint, or Unfinished finish
Pattern options

Product Features

— One 48" × 96" (1220mm × 2440mm) Profile Panel is the smallest unit of measure. For taller or wider applications, additional panels will be added and cut to overall specified size. Smaller sizes will be cut from the full panel.
— Specify Profile panels in 37 standard finishes or finish on site with primer and paint
— Patterns can be specified to run either vertically or horizontally
— Installs easily to existing millwork(not included); not a stand-alone fixture

Lead Time

Three weeks (not including transit time)
This desk's Profile panel can be specified with a variety of dramatic pattern styles and your choice of material, color, and finish.
Step 1
Choose a Panel style to start your unparalleled design.
Panel Style


Powered by Pattern

Choose from 27 dynamic and elegant styles.
Step 2
Push the customization of your design further by choosing from the available materials and finishes below.
Merino Felt


Color Portfolio

With 30 Merino Felt colors to choose from you'll find the perfect hue for your space.

Merino Felt
Finishes


Rich Sheens and Styles

With 37 Standard Finishes to choose from you'll find the perfect look to complete your design.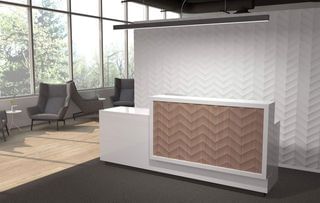 In the picture
Profile
Inset Reception Desk
Pattern  |  Braid
Desk Finish  |  Neutral Cherry
Wall Finish  |  Crystal White
Download Image
Other Products you might like