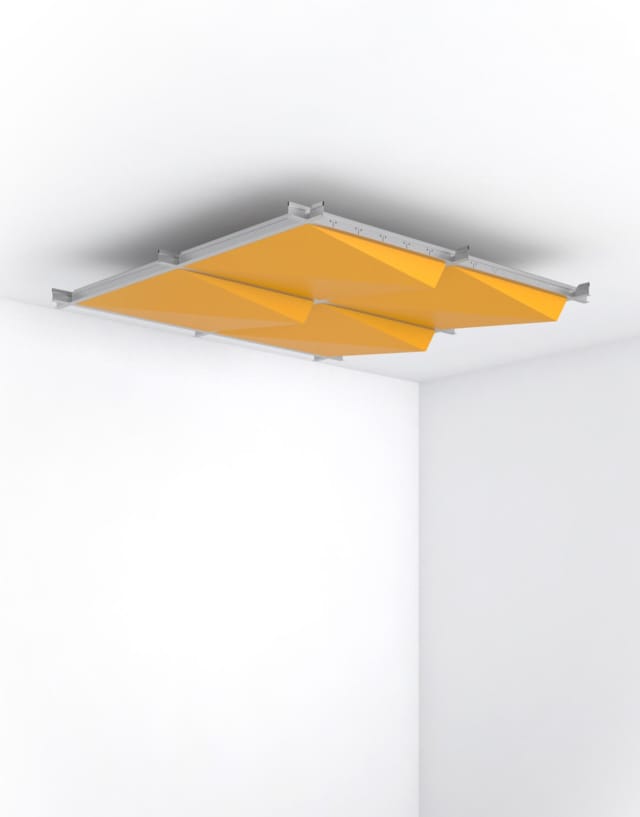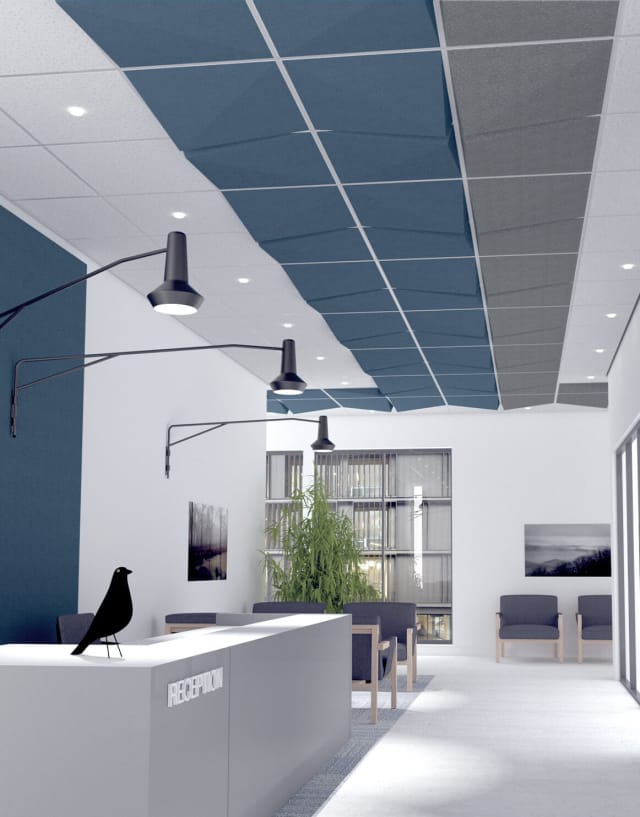 400.45
Tetria

Ceiling Tiles

NRC rated square tiles you can add to your drop ceiling grid to transform a basic ceiling into a sculptural landscape of shape and color. They have a Class A fire rating, too.
Create your Signature
Tetria Ceiling Tiles
What you get

Any size with a minimum of four Sola Felt 23 13/16" x 23 13/16" (604 mm x 604 mm) tiles that fit a standard 15/16" drop ceiling grid.

Material Choices

Sola Felt

Design Choice

— Tile pattern
— Sola Felt color

Product Features

— NRC rating of .90 (alpha W .90)
— Class A fire rating
— Easy to install
— Design online with the Tetria configuration tool

Lead Time

Three weeks (not including transit time)
These three-dimensional Sola Felt tiles get noticed, especially once you start to add color into the mix using our 14 color palette.
Drop-In


Four Distinct Designs
Tetria's dynamically sloping and angled tiles are a simple install away from creating an expression of your vision that others will love to look up to.
Tetria 01

Tetria 02

Tetria 03

Tetria 00
Choose Color


Create Comfort

Made using our PET technology and 50% post-consumer recycled material, Sola Felt is available in 14 colors.

Sola Felt
Design Tools
Dynamic Angles
Quiet Design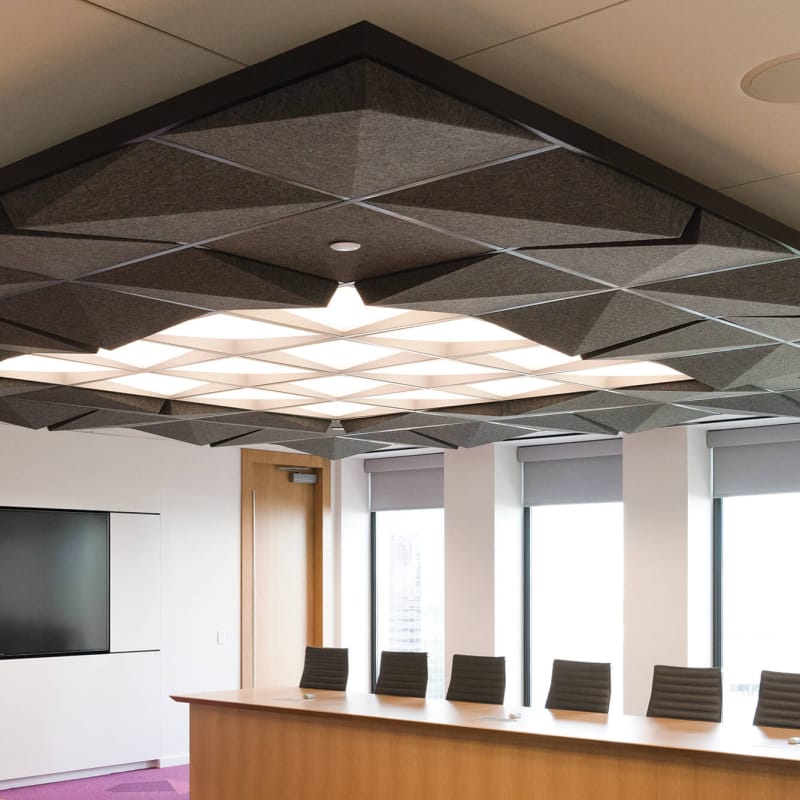 Ready to create your own Tetria ceiling feature? Choose tile design, color, and visualize your pattern with our online design tool. Preview your ceiling in 3D and quickly obtain pricing. 

Tetria Design Tool
Product details
Features and Hardware
Tile Size

23.8125" x 23.8125" x 3" (604 mm x 604 mm x 76 mm)

Easy Installation

Tiles easily drop into standard ceiling grids

Tetria 00

Can be cut to accommodate obstructions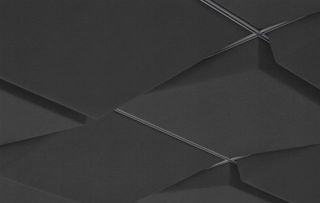 In the picture
Tetria
Ceiling Tile
Material  |  Sola Felt
Tile  |  Tetria 02
Color  |  Mineral
Download Image
Other Products you might like