3form Glass is high performance, architectural grade glass that can be modified with a variety of design options to meet any design aesthetic.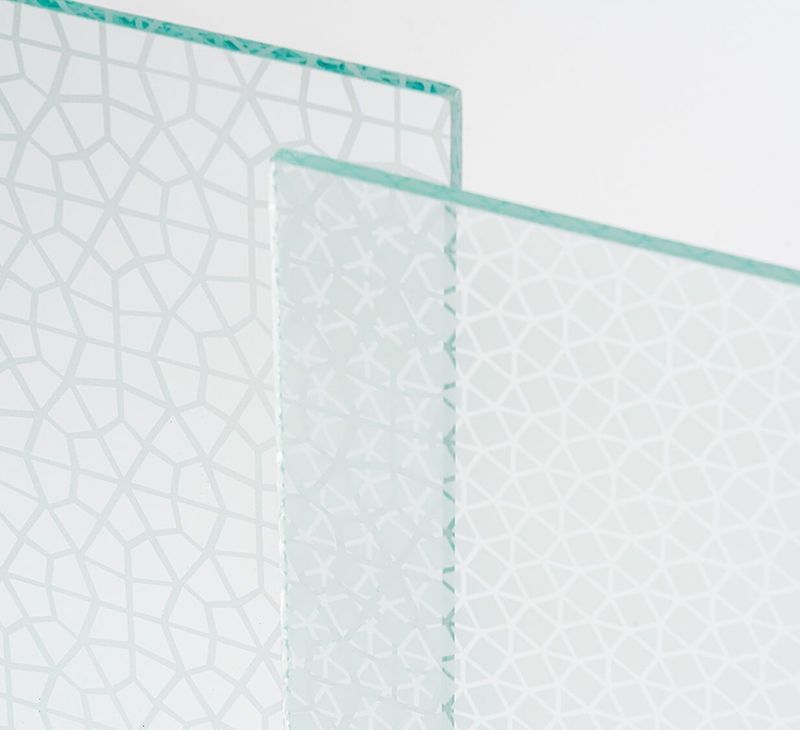 One lite of glass that can be etched, back-painted, or in its natural state.

Design options include Etch, Digital Print, Clear
Two lites, expertly laminated together providing multiple design options with the durability that comes from encapsulated glass.

Design options include pure, color, digital print, Graphic Patterns, etched, and mirror.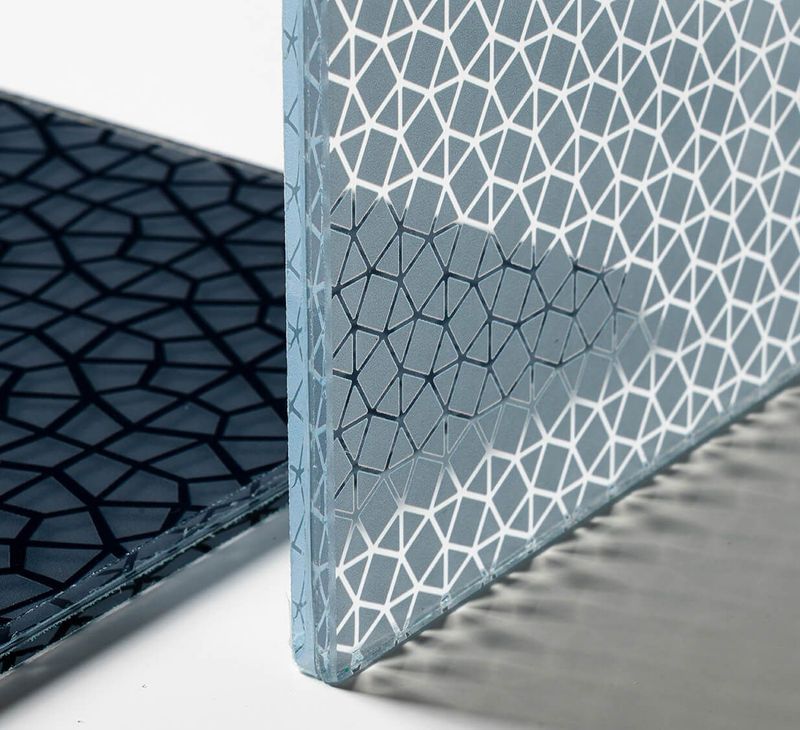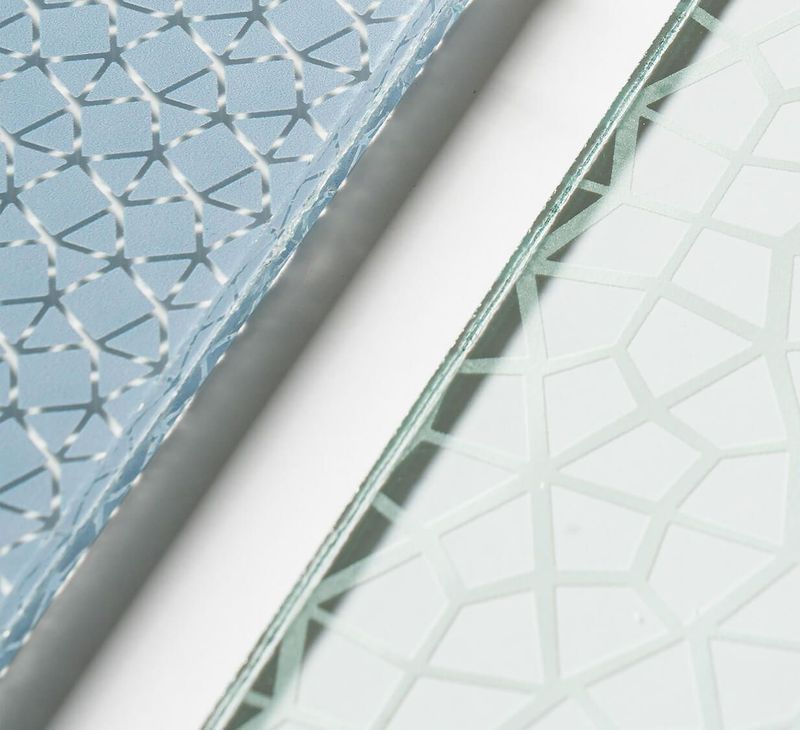 All of our glass can be specified with either low-iron or clear-float. Low iron glass is engineered to provide a crystal clear glass that doesn't alter the look of the design with the typical natural glass hue. Clear float gives that classic glass look with the slightly greenish hue natural to glass.
The 3form Color Portfolio is a comprehensive collection of translucent colors for design applications. Combine any hue with our Whites, Diffusions, Interlayers, and Effects to create something entirely yours.  
Discover Colors
Start with Graphic Patterns
Graphic Patterns

Styled Space Division
State of the art digital printing capabilities and a diverse portfolio of graphic patterns allow you to create a style that fits any design aesthetic.
Discover Graphic Patterns
Variants / Scale B Inverse

Variants / Scale A Inverse

Variants / Scale B Inverse

Variants / Scale D Inverse

Variants / Scale B Inverse

Variants / Scale D Inverse
Products Ready
To Realize Your Vision